Me about Myself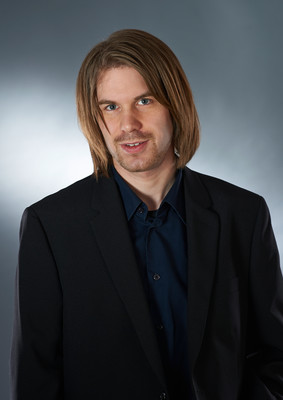 Well, who am I? Who is this Stefan Karl, whose website you are looking at?
A man of contrasts! A person with a wide scope of interests.
And this is visible in all areas of my life.
One example is music, which is indispensable for me: I like listening to different kinds of rock music, also gothic rock, medieval rock, metal and classical metal, like Nightwish, Within Temptation, Eluveitie and Epica. But to a great extent I also enjoy listening to music with electronic influence like Alphaville and Hurts, or the really brilliant musical projects Enigma and Era and also music with classic influence like Sarah Brightman's albums Fly and Eden. That is why I like to go to rock festivals like "Rock im Park" or "Summer Breeze" while I often listen to purely synthetic sounds of electronical music, or even classical music.
These contrasts are also reflected in my everyday life: On the one hand I like dry red wine such as Cabernet Sauvignon, Dornfelder or Pinot Noir and on the other hand I also like fruity cocktails or fruit juices. I am also a real technology freak, e.g. as regards communication networks. Thus, I run my own Web servers in data centers in Germany and New Zealand, which handle e.g. as mail server my entire e-mail traffic or as web servers my websites, such as this one. Furthermore I always carry several smartphones and mobile phones with SIM cards from all German mobile networks, Austria and New Zealand with me. And where? Where am I, the technology freak, preferably? Maybe in big cities, where all cellular networks offer dual-carrier HSPA for fast data transfer? No! I am preferably in nature! I like hiking in the mountains, secluded quiet areas and forests, enjoy staying at lakes, waterfalls and castle ruins or traveling by motorcycle (chopper) through beautiful landscapes. This abidance far away from the hectic urban overcrowded areas also serves to relax and find peace which is a compensation for the time periods during which I do my work always completely concentrated and persistently and during which I don't stop developing solutions until I have reached my next goal. If I have a lot of time to go on vacation I always prefer traveling to New Zealand, which is my favorite country because of the great variegated landscapes, such as forests, beautiful bays or fjords.
Despite my love to this land, which is situated on the other end of the world, I also enjoy staying in my home country, Germany. In contrast to New Zealand, in Germany the traces of a millennia-old history can be discovered, which leads to the next contrast. I am very interested in many aspects of the past and history. For example I like staying in castle ruins or other contemporary witnesses of those eras and I also like going to Middle Ages markets and similar events. On the other hand I'm a person who thinks rationally and who is completely integrated in the present age despite his interest in the past and so I'm also somebody who follows current events closely and thinks about the future and future developments on that basis. This rational way of thinking which is normal for a computer scientist and mathematically-talented person and my world occupationally affected by functions and algorithms is again in balance with my constant interest in exploring hidden things and still unknown relations what, among other things, also give reason for my interest in mystery and the still unproven relations in astrology. I like going into the deep in all areas of my life, superficialities and a scratching-on-the-surface is nothing for me. That is why I also have a sharp, deep and critical view of my surroundings and like to get to the bottom of things. I am nobody's fool and nobody and nothing can influence me in any way - neither advertisement nor the attempts of some predictable contemporaries. A not insignificant constant in dealing with my environment is to always act fairly and to enforce justice in my surrounding area.

With so many contrasts: Am I interested in everything then? No! I'm just not to fit into any scheme! My interests, preferences and my way of life consist of several concrete things from several of these schemes while I consistently refuse other things from the same scheme or find it uninteresting. It's just my life that I have formed over the years according to my interests and not a copy of something else, or a replica of a given way of life. I am neither the pure technology freak, who always sits in the basement, nor the pure natural type who would have nothing to do with technology. I'm just myself with all my interests and attitudes that I follow with the same high level of consistency that is always present in my life. And I consider my life exactly because of this plurality as well balanced.
Details about me
Now you are perhaps interested in emphasizing certain details, certain aspects of my life more closely. A little short profile on this website summarizes worth knowing information about me as well as some interests and so on. Under the section "Biography" I have tried to present some aspects of my life chronologically. A more concise overview of my career so far can be found under the section "curriculum-vitae". A brief overview of my previously acquired (technical) knowledge and skills can be found in the section "Skills". For an insight into my personal life, especially about my hobbies and interests, see the section "Hobbies and Interests". In the section "Taste in Music" I selected some artists and songs, which were characteristic of my taste in music in the last few years. Finally, the section "Websites" provides a brief overview of my current web activity, namely of my websites and my web servers. If you have any questions or wish to contact me for any other reasons, please see the section "Contact".
Stefan Karl in social networks
More information about me, Stefan Karl, and additional options to get in contact with me can also be found in various social online networks in which I am usually active under the nicknames "Kiwi2412" or "Kiwi241283".
I am a member of the following social networks:
Clicking on the name of the social network opens my local profile in each social network. At Lokalisten.de and Xing you need to be logged in there to access the profile. My user name at the German social network Lokalisten.de is "Kiwi2412".
And why "Kiwi2412" or "Kiwi241283" as user name? "Kiwi" comes from the fact that my favorite country is New Zealand where many New Zealand things are called "Kiwi" - even the people who live there. And 24.12.1983 is my date of birth.